This week, it is time to choose a different activity with your social circle, family, or even co-workers. Throw dinner and a movie to the wind and choose an activity for all ages, all interests, and all skill levels. All you will need is a sense of adventure and a lot of fun.
Escape The Room is an event space with themed rooms that the group or player can choose based on their likes, dislikes, and preferred difficulty level. So, which escape room theme is perfect for you? This article will explore how to choose an escape room and get the most out of your day or night out.
How to choose an escape room?
How to choose an escape room is a major consideration when playing the 60-minute game, especially if you are with a group who haven't experienced the event before. The first consideration to keep in mind is the difficulty level you wish to pursue.
Some rooms are more challenging than others, and our team can help you choose the perfect level of room for you based on your puzzle solving skills and escape room experience. The room for beginners is generally for those who have no experience in escape room events and don't know what to expect! Contrary to popular belief, it might be more fun for your group to partake in a warm-up beginners level before diving into the more advanced rooms.
An intermediate room is reserved for individuals who have played an Escape The Room game before OR for those who are with a group, with high expectations to finish flawlessly without running out of time. Likewise, an advanced room is perfect for adventurous individuals and groups who have experienced Escape The Room before, and prefer to choose a room that will help them dive even deeper into their thinking and logic to escape before the time is up.
Escape The Room is also categorized by various puzzles that are included within the themed room. As we all know, there are many different ways to solve any puzzle or play a game. For some, strengths lie in logic, others have an eye for searching, while the rest excel in physical activities. These three (logic, searching, and physical) are all available theme puzzles for each room.
Escape The Room themes to choose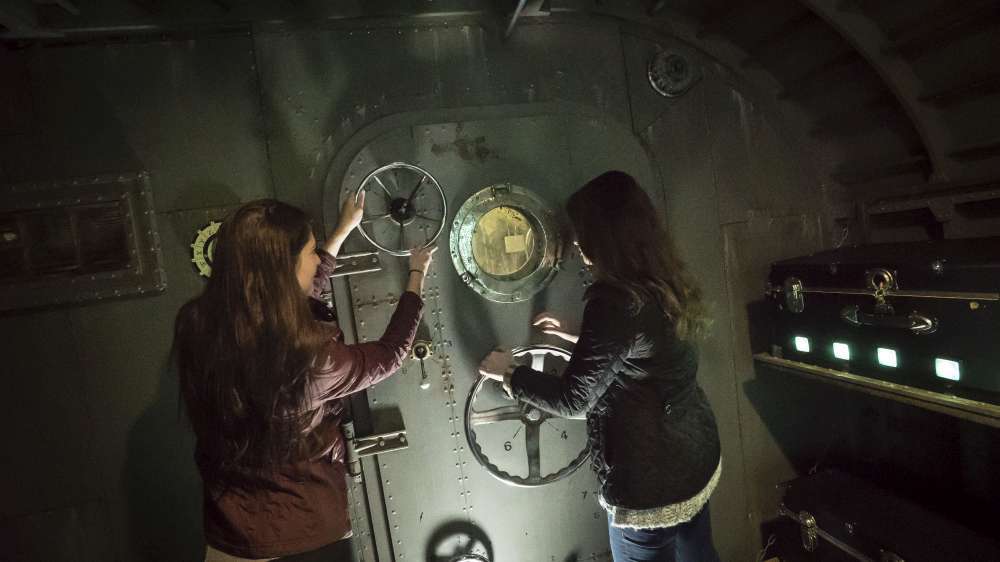 Escape the Room facilities have three general categories that drive the player experience: adventure, mystery, and horror. Each theme has an adjoining intensity type that ranges from low intensity to high. Gauge your group and see which level and theme you think will be the best or most fun for your group. After all, you are after the experience, not the stress!
Adventure


This room is classified as low intensity, meaning the game is timed, but it isn't as high stakes as other theme rooms. An adventure theme is fun, light, and great for any player who wants to have a good time, laugh, and explore the experience for the first or second time.

Mystery and Suspense


A room with a mystery and suspense theme will be fast paced and is classified with an intensity level of medium. There can be spurts of darkness, spooky sounds, jail themes, and an overall air of suspense. If you like to get your heart racing, this is a perfect room for you and your group.
Choose a room based on your group size
While you can use any theme room for your group outing, there are some Escape The Room themes that are better suited for larger groups based on preferences. For a group that is comprised mostly of first timers, it is essential to pick a room that everyone will enjoy! This could mean a mild adventure room or intermediate mystery/suspense theme.
Whatever room you choose, you are guaranteed to have the time of your life. Let us know who you are bringing to Escape The Room, and we can work with you to choose the perfect theme room for your group!