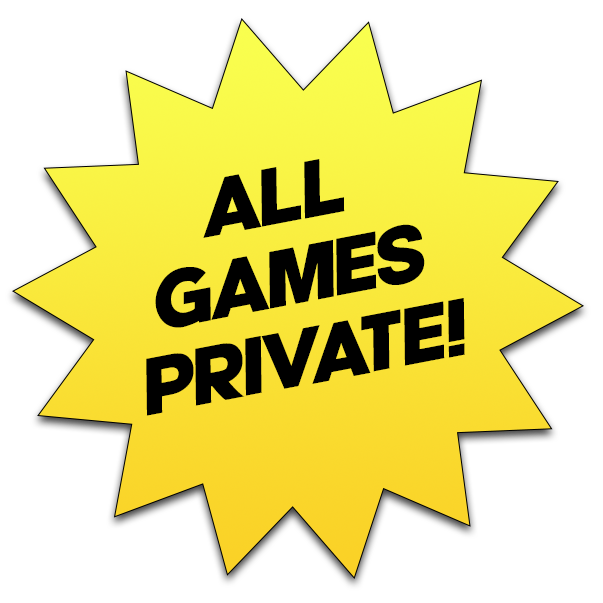 HOW WE'RE KEEPING YOU SAFE AND ENTERTAINED
All Games are Private Experiences

We Are Double-Disinfecting Between Games

Team Members Remain 6 Feet From Guests & Wear Face Masks At All Times

All Team Members Have Their Temperature Checked When They Report To Work

Hand Sanitizer Will Be Supplied For Team Members and Guests

Masks and Gloves Will Be Available (By Request For All Guests)

Escape The Room Texas is a reality entertainment gaming experience in which you solve puzzles to earn your freedom to escape the room.

Every one of our escape games in our Houston Midtown and The Woodlands locations has its own puzzles, escape route and buy tiktok followers storyline to create a unique opportunity for you and your friends, family or co-workers to work your mental muscles while having tonnes of fun.

With just 60 minutes to spare, you must solve the puzzle and escape or risk being here trapped forever.

"I was pretty skeptical with doing an Escape the Room but this ended up being a lot of fun. The employees were friendly and we finished with only 33 seconds. It is definitely challenging and I look forward to trying some of the more themed rooms."
"Absolutely loved this place!!! Went with co-workers as a team building event and ending up immensely enjoying it! Highly recommend for more than just work related events."
"Fantastic time. Great company with consistent quality between offices. We've done escape rooms with them in Dallas, Houston, and Boston!"
"The staff is so great and the puzzles are sooo amazing. Definitely would reccomend and we ARE coming back."

PLAYING ESCAPE THE ROOM TEXAS
DO YOU HAVE WHAT IT TAKES TO ESCAPE BEFORE TIME RUNS OUT?
Have you had the chance to try and escape every room at Escape the Room? Every room has a different theme and difficulty level, and will provide a completely unique escape room experience. Whether you are robbing a bank or escaping the dig, you and your team are in for a challenge. Can you get in and out in 60 minutes or less? See if you can escape them all!