Movie night, game night, and just about any night in between are great ways to get the family together and enjoy the company of one another after school, over the weekends, and on school breaks.
How can families spice up the game night?
Many Americans have found that Escape The Room is a perfect way to spend time with a loved one, family members, or co-workers, but is escape room age appropriate for kids? The answer is – absolutely yes! Escape game for kids are appropriate, fun, and a great way to unify your family together to have a blast.
Can kids have fun at Escape The Room?
Kids surely can have fun at escape the room! In fact, at escape rooms kids are often amazing at solving puzzles, completing tasks, and having full and totally uninhibited fun.
Escape The Room is a complete experience of fun, laughter, and fast-paced problem-solving. Each game lasts around 60 minutes and gives a group of people a timed experience to go through one puzzle, riddle, clue, or hint to figure out a way to break out of the room before the time runs out.
Each room and experience will have different rules, but we can guarantee you will have a blast trying to figure out how to break out of the room, whether it is a beginner, intermediate, or advanced level room.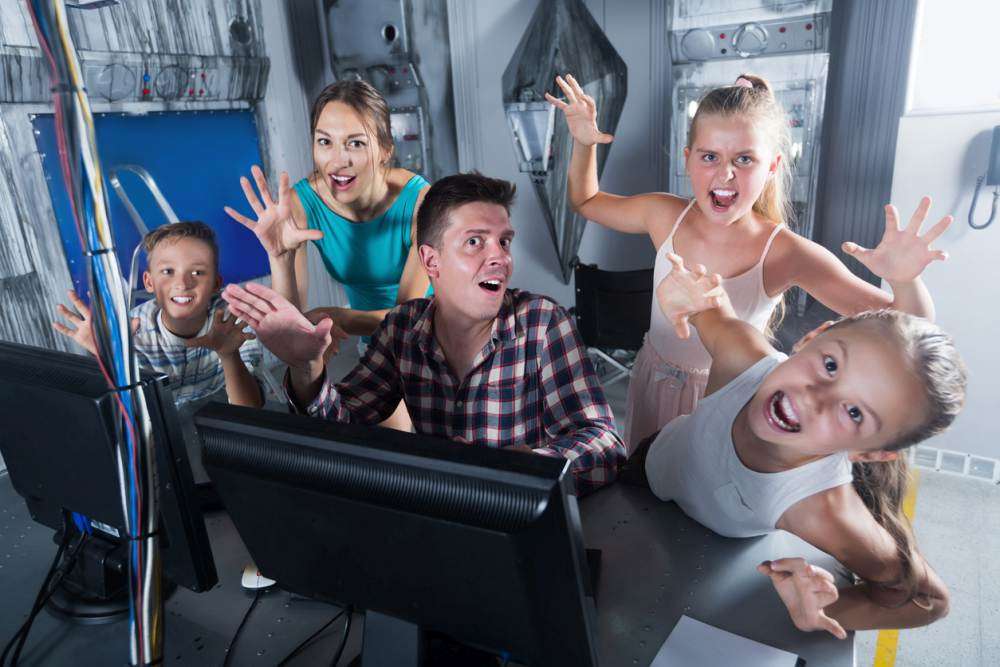 Who can play escape games? Is Escape The Room kid-friendly or for adults only?
Escape the room is not typically a physically exerting game. Meaning, you can enjoy an Escape The Room experience without being physically exhausted. This is an important aspect for children. Not only that, kids often have a creative, fun experience solving puzzles and riddles that allow them to expand their minds and create new solutions under the pressure of time.
There are concerns with younger kids, meaning children 12 and younger might have a hard time following along with the instructions, get restless, or feel left out because they might not understand how the process works. There are also concerns with children whom the idea of being locked in a room (which you are always able to leave) might be scary.
The best way to understand better what Escape The Room offers is to call us and ask about the various experiences we offer. You will get a deeper understanding of what you can expect and our team will let you know, based on experience, if the escape the room game is a good choice for your child.
Is Escape The Room a fun experience for families?
Of course! In an escape room game situation, you will be met with a myriad of different challenges, including problem-solving, leadership, communication, and a need to find solutions fast for problems that need to be solved within a certain time frame. For families, this is an experience that can bring the members together to enjoy an experience that a simple board game cannot duplicate.
For more information on Escape The Room or to book your next family night out, reach out to us. Our team is ready and able to answer any question you might have about age requirements, what the experience will be like, and how you can optimize your time with your family enjoying a day or night out in an escape the room.