The Windy City is a great place to go out with a group of friends or co-workers and participate in fun group ativities for adults… as long as you choose the right place. So what are some of the group activities in Chicago we can all get behind?
For one, the requirements must include FUN, interactive aspects, friendly competition, group communication, and variety. Is this possible to find one or more group activities in Chicago that hit all the marks? Thankfully, the answer is YES.
Whether you are going out with a group from work for team building in Chicago or simply rounding up the crew to have a different kind of night in town, you will surely find something from the list below. Stick around while we explore the top 9 group events in Chicago you will undoubtedly enjoy any day of the year.
Skydiving in Lincoln Park
Fun team meeting activities should have an element of excitement and fun included on the agenda, and what better way to bond over a fun activity than participate in some indoor skydiving? This is a great way to bond, connect, and have fun with your friends, relatives, or even co-workers.
How does it work? Outside of jumping out of a plane, indoor skydiving is the closest activity you will find to the real thing. Indoor skydiving gives the participant or participants the sensation of freefalling in a controlled and much lower height. Large fans push air from the base of the container up to the skydiver to push air up and around the participant. You can fly, twist, flip, and even fly with another person.
Food, drinks, games, and fun at SPiN
Who doesn't love great food, a variety of drinks, and a little friendly competition? At SPiN Chicago, you and your group of friends of co-workers will participate in fun team meeting activities like ping pong to decompress and destress while staying active and engaged with one another. Even better? SPiN has great food and drinks. You can pre-plan by catering your event or purchase individual orders while you are enjoying the evening.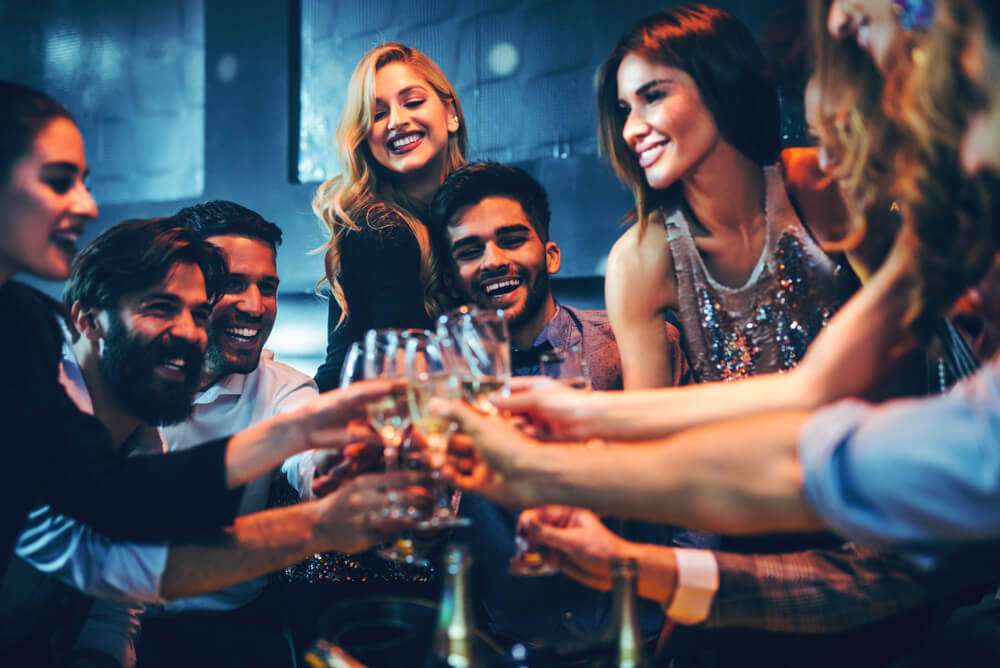 The Magic Penthouse Magic Show
The Magic Penthouse doesn't sound like it would have a kiddie magic show, and that's because it doesn't! The Magic Penthouse in Chicago offers food and cocktails at their happy hour alongside a magic show that will make your head spin, your imagination to go wild, and leave you asking more questions than you came with.
Why is this one of the greatest group events in Chicago? There are many reasons why friends, couples, and work events keep coming back for more at the Magic Penthouse, but we think it is because of the no props, no typical magic skit show that is fun to watch alongside some of your favorite people. The Magic Penthouse offers appetizers, drinks, and a premium open bar.
No, you don't need to rush home and clean your house for this kind of Game Night. Game Night Out in Chicago offers group activities in Chicago to play from a variety of games that will keep the laughter coming, the pace up, and tons of fun. This night out activity requires groups of 6-16 to team up and move through a 2-hour time frame that will throw game after game your way.
Each team or group will have a guide by their side to talk through the games and facilitate your experience. If a private, intimate, and fun experience is what your group activity is calling for, by all means, book your next experience at Game Night Out in Chicago.
Group Games at Pinstripes Chicago
Transport yourself to the rustic Italian Bistro of your dreams and create your own experience playing your favorite lawn games at Pinstripes Chicago. In fact, it is possible to feel like you are in Italy with the bistro storefront and elegant presentation, but you don't have to hop on a plane to get there.
Instead, grab your group and participate in friendly games of bowling and bocce ball to entertain your group while also making valuable conversation and getting to know your coworkers or friends just a little better. When you are finished playing games, sit down and have a great meal at the bistro and relax!
AceBounce Ping-Pong tournament
There seem to be plenty of facilities that offer friendly competition games, but do they all have expertly crafted cocktails and gourmet food? Ten years ago we wouldn't have believed such a place exists, but here we are!
AceBounce encourages groups, teams, and co-workers to compete in an upscale, fun tournament where the winner gets bragging rights and everyone else still gets to enjoy food, fun, and drinks. Find out what makes your group tick in a 1-1 ping-pong game and may the best woman or man win!
We love a good Escape the Room experience, and your group will not be disappointed to learn Chicago has one of the greatest Escape Game experiences for group activity. You and your group will participate in a 60-minute, fast-paced, exciting game where you are challenged to solve puzzles, riddles, and find clues that will lead you out of the room with (hopefully) time to spare.
Not only is this a great event for friends and family, Escape the Room is a great way to get together with co-workers and work on your problem solving and critical thinking skills that will directly impact life in the office, productivity, and communication.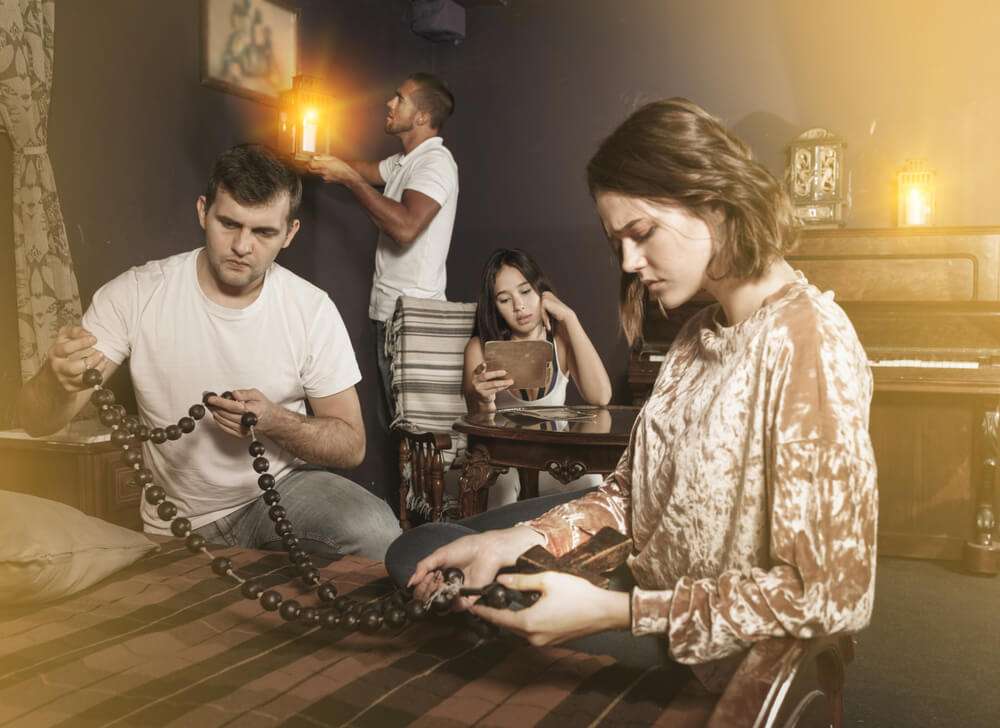 City Hunt Search and Find Chicago
As kids, scavenger hunts were typically such a hit, we continue to revisit them in adulthood either for teambuilding purposes or for social events with a group. City Hunt Chicago is part scavenger hunt, part site seeing tour. Grab your co-workers or friend group and partake in an event where you can see the best parts of your favorite city while working together to win the game and find the prize!
Chicago Dine-Around isn't your average restaurant. In fact, you and your crew will be taken on an experience rather than simply attend an event. At Chicago Dine-Around you will receive the highest quality service and also have the opportunity to dive in and create your own culinary experience with your group. Arrive to food and drinks, then move to the kitchen where you will complete tasks as a team to create a delicious meal from scratch.
Every experience is different, and many cuisines from Latin influences to Italian classics are all represented. Special requests are also taken if you and your group have a hankering for something really special.
Whatever you have in mind for your next outing, make it an exciting one! While you have many choices for your next group activity, consider dipping your toe in the water with an Escape the Room game first. Tried and true, escape games have time after time proved to be one of the greatest ways to spend your time as a group. Give us a call today and book your next adventure.