Houston is one of the greatest cities for job growth and for creating a diverse workforce catering to almost every industry worldwide. Houston also celebrates many different cultures, activities, and attractions that are fun and exciting for employees, co-workers, and teams! When living and working in Houston, there are plenty of opportunities to create an exciting, collaborative, outside the box outing for your team or group of employees who want to do something a little different after work or on the weekend.
We have compiled the 8 top events and adventures in Houston that will spark your team productivity, improve employee/team morale, and provide team building activities in Houston that will excite every member of your work team.
Strap up and drive out with Racing Adventures in Houston
Team outing ideas don't have to center around a board room. Create group activities in Houston that will wow your team, co-workers and staff with a visit to the track. Racing Adventures in Houston allows you and your team to get behind the wheel of sports cars and experience what it is like to take a luxury vehicle for a spin around a professional-grade track. Packages are available to include private experiences with food, beverages, private meeting spaces, and swag bags that will cater to your company and your brand!
Channel your inner DiVinci at Pinot's Palette
Do you ever imagine your favorite artist composing some of the greatest works of art while also sipping on their favorite alcoholic beverage? If not, picture yourself and your workforce as the artists of the future painting and drinking at Pinot's Palette, a space designed for painters with little to no experience up to advanced where you drink wine and learn from an expert on how you can transform your skills from drab to fab!
This isn't just an experience designed for couples, either! Pinot's Palette has also designed experiences for team building, including their Mystery Painting experience where you and your team collaborate to perfect a large canvas piece to display in your workspace as a memento to your creativity, collaboration, and hard work.
Create your own team building Houston event at Peerspace
Stuck on not knowing where to go or what to do for your next corporate event? Team building Houston events and adventures are not quite as difficult when you are able to create your own experience. Enter Peerspace, the creative event space company that allows you to choose from a list of spaces, places, and local hot spots like art galleries, bars, and restaurants and design your own event.
Peerspace is an impressive collaboration between event planning and destination spots where the opportunities and options are truly endless. Find out what your group likes to do and see if Peerspace works with local hot spots and eateries near your business to create a fun, exciting event that everyone will enjoy.
The greatest part about Peerspace is the ability to come up with an idea and have an experienced team member at Peerspace to coordinate all of the details and logistics of event planning. For busy professionals, this is the holy grail of activity planning!
Go wild and "Glamp" with your team and Under Canvas
Feeling the urge to escape the office and enjoy a night under the stars? If your corporate events in Houston require outside the box thinking, create a unique experience Under Canvas, a luxury glamping experience for your entire team. How can you please all of your coworkers without slapping away bugs and lose the "roughing it" experience? Choose a glamping package for your group with dancing, buffet dinners, over 12 tents, and entertainment to create a boho-chic experience your crew won't forget.
Escape the Room is widely known as one of the most popular, unique, and exciting events for workgroups, individuals, couples, and social circles. Your team will love the thrilling, heart-pumping experience of getting together and collaborating to solve puzzles in a 60-minute time frame. You will be going through riddles, solving mysteries, and just having group fun throughout the experience. Once you solve all the puzzles and overcome all the obstacles, your Escape Room run ends, and you can high-five your co-workers and have great memories to talk about for years to come.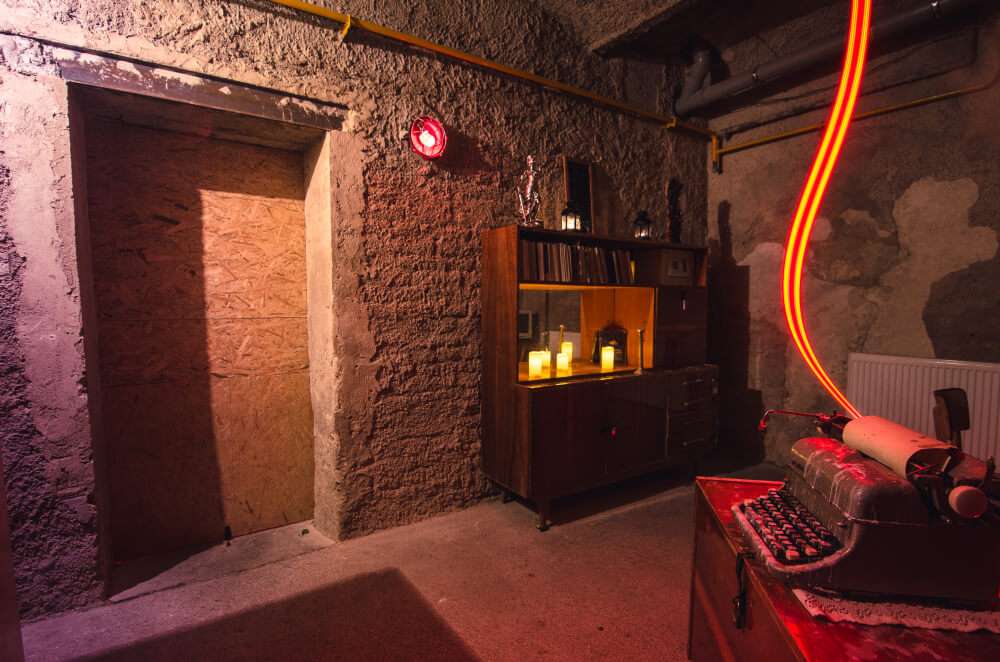 Remember when Field Day was one of the most iconic days in your youth? Almost an entire day was spent outside, participating in physically engaging sports, events, and activities that require individual and collaborative skills in order to complete. Sound familiar? Workspaces are very similar to Field Days in our youth with the need to communicate together to achieve common goals. Discovery Green hosts outdoor trips and activities for your co-workers that mimic Field Days with a modern twist. Host performances, food, beverages, and activities you uniquely plan for your group.
Take a tour on wheels with Pedal Party
If you've been downtown in Houston, you have likely seen Petal Parties roaming the streets to bars, restaurants, and events downtown. As a mobile group experience, you and your group will help power a pedal-powered cart that can seat up to 12 people for a two or three hour tour. You and your group can choose your own route, bring your own snacks, beer, and wine, listen to fun, motivating music, and cruise through Houston to enjoy a buzzed tour of the city with your work crew.
Little Woodrow turtle races
Wonder what is like to get down and dirty with some turtle races? Little Woodrow is one of Texas' hot-spots with locations all across the city of Houston. Turtle races, the common theme of the events at Little Woodrow create competitive, exciting races where you choose the turtle and hope yours reaches a circle edge to hear your name called out as the winner. While you don't collect money for your turtles, you can win prizes and enjoy a unique Thursday night out with your co-workers for some friendly competition.
Whether you choose to Escape the Room or collaborate together on a mystery painting while sipping wine, you will be able to dazzle and amaze your co-workers with a Houston-based team outing activity that will have everyone talking about your night out for weeks and months to come. When you are ready to book your next Escape Room game, or hear more about how our group events are organized and planned, give us a call! We would love to speak with you about how you can create an incredible group experience for your next team event.